Leadership
Elevating success
with the creative minds
A leader is one who knows the way, goes the way, and shows the way!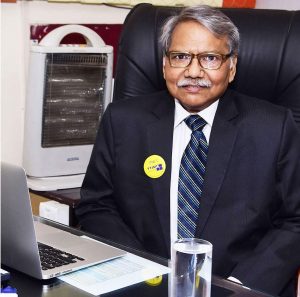 ANIL KUMAR
Managing Director
ANIL KUMAR
Mr. Anil graduated from Indian Institute of Technology, Delhi where he earned his bachelor's degree. He started his career in software with DCM Data Products and went on to establish one of the first software businesses in the country early in 1984. In 1986, he laid the foundation of Amity Software, which has many reputable innovations to its credit in the software industry. He is an expert in software related to business applications, cross-platform interfacing & development of new technology.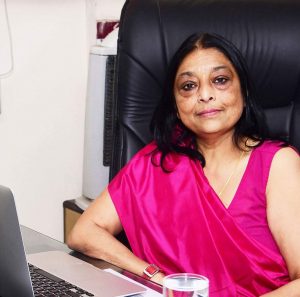 BHARTI SINHA
Bharti has a Bachelor's degree (Honours) and a Master's degree in Arts in English Literature from Lady Shriram College for Women, University of Delhi. She has nearly 35 years of experience and has held designations like Independent Director on board of Ridings Consulting Engineers India, Advisor at TTGA Private Limited, as well as a professional member of Association of Geospatial Industries (AGI) where she was formerly an Executive Director. She is an expert in marketing, sales and product management functions as well as policy and technology evangelism.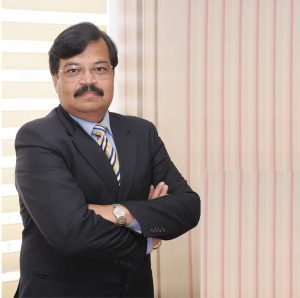 JYOTI NARAIN
Mr. Jyoti Narain is a professional with over 36 years of experience across media and communications, strategic business planning, operations management, network marketing, manufacturing, technologies, product development, training and development, real estate, and retail. Over his career, he has been on board of multiple companies and has played a pivoting role in establishing companies in tourism, news networks, publishing, networking, manufacturing, technologies, retail, and real estate from scratch. Other than this, Mr Narain is also a positive motivator speaker.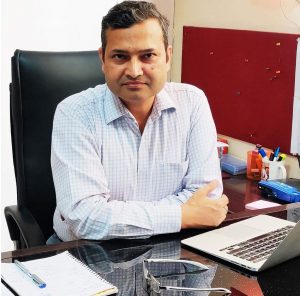 PANKAJ KUMAR CHOUDHARY
Vice President – Operations
PANKAJ KUMAR CHOUDHARY
Mr. Pankaj is a B.E. (Graduate in Engineering) from Priyadarshini Engineering College, Nagpur University. He has been associated with Amity for the past 10 years. He has vast experience of system design and development across platforms. His areas of expertise include Sugarcane Management, ERP, Banking, interfacing with RS-232 communication software and other applications for Sugar industry. He has been involved in managing business operations for Amity in India.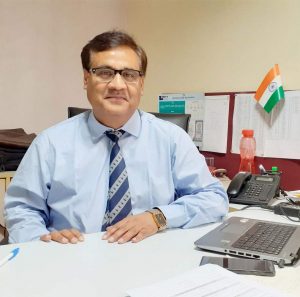 HAMZA SALEEM
Delivery Head - SAP
HAMZA SALEEM
Mr. Hamza Saleem holds an intensive and rich experience spread across a spectrum of over two and a half decades which covers SAP ERP implementation, program management, information systems, and business strategic planning. He is a leading CIO and has implemented projects used as reference by the EC&O (Oil & Gas), manufacturing, and trading industry. He has led several international and domestic SAP ERP implementation projects, SAP application implementation review, IT Audits, IT due diligence, SAP implementation advisory reviews, business continuity, and disaster recovery plans.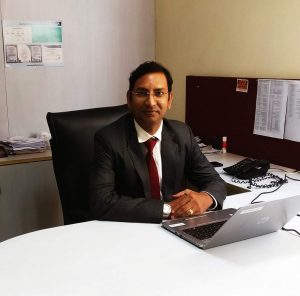 RAJESH KUMAR
Head of Projects
RAJESH KUMAR
Mr. Rajesh Kumar is the Head of Projects and has been associated with Amity Software Systems Limited for over 11 years. He has more than 15 years of experience in software design and development. Across his professional career, Mr Kumar has successfully designed, developed, and delivered several notable and complex software projects domestically and internationally. He has vast experience in understanding customer needs, computerisation, and automation of various business operations across various line of businesses with the help of latest technology of application development, including mobility.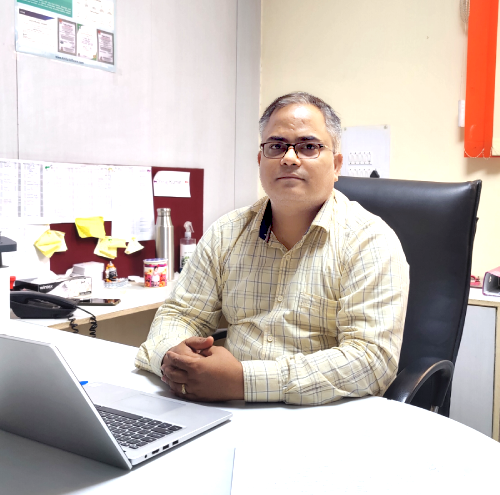 DHIRAJ KUMAR
Delivery Head - E-Governance
DHIRAJ KUMAR
Mr. Dhiraj heads the company's e-governance project delivery and contributes to developing strong relationships with the clients. He is a skilled corporate professional having over 15 years of relevant experience in delivering several projects covering multiple domains like End to End Project Management, E-governance, E-learning, Core banking/BFSI, Security Analyst, IT/Security Audits, ERP Implementation, CRM, Disaster Recovery Plans, and Business Continuity. His entire tenure with Amity exhibits his consistent performance and accountability. He is a hard worker who pays attention to every detail and flexible to pick up new skills and is eager to learn new things from others.
Contributing to the progress through their vision!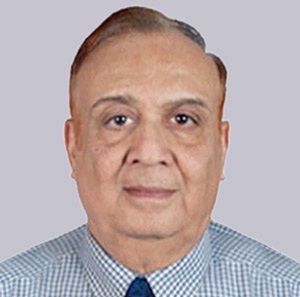 RAJEEV LAL
Mr. Rajeev Lal has rich experience of heading global operations of Engineering Services and Information Technology organisations in a career spanning over four decades. He has served as Director on the board of Infotech-HAL Limited and CEO of Infotech Enterprises IT Services (P) Ltd. He has held senior leadership positions as Chairman of Infotech's US subsidiary, Head of Boodai Computer Services (Kuwait), and GM (IT) – Mahindra & Mahindra Ltd. Rajeev Lal is also Director on the Board of Belcan India Pvt. Ltd. and a Director of Engineers without Borders – India.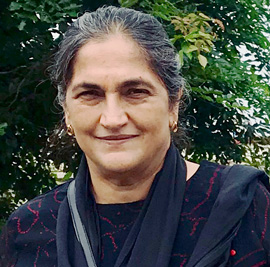 SHALINI SETHI
Shalini Sethi is the Founder & Chairperson of Sethi Foundation, a non-profit health-tech and education organisation for the urban underprivileged. She also heads First Sound initiative, a technology-enabled program to help hearing-impaired children get their hearing back. She has over 20 years of experience and has held positions as COO of ASML and Director at the Indian School of Business, Hyderabad. She built India's first IT-focused recruitment company Career Profiles, the first recruitment portal Job Curry, and first global executive search firm from India, Emploi Globale Consulting Pvt Ltd.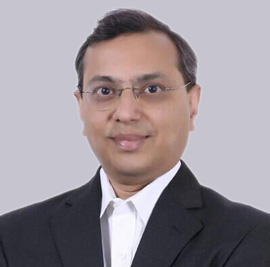 VIVEK PUNEKAR
Mr. Vivek Punekar is a business leader with diverse industry experience in IT, Education, Distribution, and HR Services. He has been responsible for formulating and driving innovative processes designed for scale. He has served as Chief Operating Officer in AuthBridge Research Services and as Chief HR Officer at HCL Infosystems. Vivek holds several path-breaking initiatives in his name, like EPAT (Empowered People Action Team) with the help of which, HCL won the "Best Employer" awards for 9 consecutive years.