CUSTOM-BUILT SOFTWARE
Transform your Business with the Custom Software Solution
With the increase in the competition and constant migration toward digitalization around the globe. Adopting a comprehensive solution that can take away all the business interruptions and abnormalities is highly significant in this competitive world. Emerging technologies simplified the business processes to a great extent. We understand that every business has a unique outlook, and we cannot think of a standard solution that fits all. Here comes the need for customized software solutions to fulfill the needs of a specific business, and we proved to be the game-changer in this field.
Custom-built Solutions Drive the Business Growth
With the rise in demands and evolving business models, enterprises require such systems that take away the instability, uncertainty, and insecurity of an organization. Leverage our custom software development services and avail your business with scalability. Our experts analyze your business requirements and collective goals.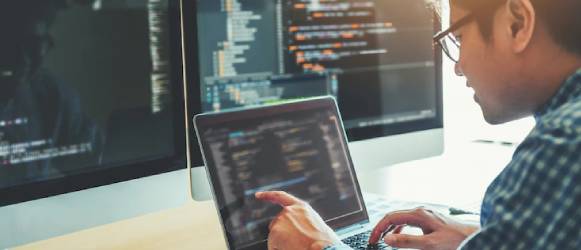 Empower Business Transformation with Innovation
Custom Software: A Catalyst in the Business Growth
Expedite your business operations with automation. Our customer-built software development service facilitates the businesses to overcome the operational problems they are facing and save the cost.